The DX and Contest Universities run concurrently on the Friday prior to the W9DXCC convention. You are not limited to attending one course, and may switch throughout the day to observe the programs of your choosing.
Attendees to both the DX and Contest Universities will be provided with morning coffee and a pizza luncheon.
Programs are not yet available for 2023. The information below are the programs the types of programs done for 2022 to give you an idea. As we get toward spring time, the 2023 lineup will begin to take shape and be published.
Important: Information below is for 2022, as 2023 program information is not yet available.

DX-U is sponsored by the NIDXA
Contest-U is sponsored by the SMC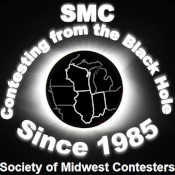 Gary (W9XT) – Antennas – The Third Dimension: Are higher antennas always better? What is the optimum height? Is ground gain real? How does takeoff angle figure into my antenna installation? Gary W9XT will address these issues and more.
Patrick (W9PDS) – FT8 Fox & Hound: Are you ready for the next big DXpedition that will run in FT8 "fox and hound" mode? Patrick W9PDS will give you tips and tricks for how to operate in this mode and increase your odds of working the DX.
Michael (AA6DY) – 10000 Miles/Watt: Balloon DX: Most of our DX University presentations are geared towards software, hardware, radios, techniques or antennas. This presentation is more about "applied DXing skills". In this presentation, Michael AA6DY will tell us about his activity with the Northern Illinois Bottlecap Balloon Brigade and how knowledge of propagation learned through years of DXing helps to track balloons. The NIBBB flies pico-balloons with milliwatt light-weight transmitters and uses WSPR signal reporting to track the balloons. We think you will find this an amazing story.
Craig (K9CT), Glenn (W0GJ) – DXpedition Q&A: If you have been an active DXer in the past 10 or 15 years, you almost certainly have worked a DXpedition that included Craig K9CT and/or Glenn W0GJ. Between these two DXpedition veterans and Hall of Fame operators, they have been a part of more than 20 DXpeditions including Navassa, Andaman Island, Desecheo, Palmyra, Midway, Wake and many other rare DX entities. This is your chance to ask questions of the guys who have spent many hours at the other end of the pileup.
John (K9EL) – DX Alerting Solutions: A big part of working DX is knowing when the DX is on the air. The old school advice of "listen, listen, listen" is still great advice but there's a lot of technology available to you to help you know when that rare one is one the air. John K9EL will describe software tools available to the DXer that provide alerts on DX activity.
Ed (W1RFI) – Antenna Modeling and Propagation Prediction: Ed Hare, W1RFI, the ARRL Laboratory Manager, shows you how he uses EZNEC, an antenna modeling program, ICEPAC, a propagation modeling program and TLA, the feedline analysis program from the ARRL Antenna Book disk to answer the age-old question: Which is better, a 40 meter halfwave dipole up 40 feet or a 40 M vertical with 16 radials? The answer may surprise you!
Carl (K9LA) – Contest Propagation: A three part presentation covering Cycle 25 and its impact on the fall/winter contest season, Propagation tips for the regional state QSO parties, and short term propagation enhancements.
Mike (W9MR) – Contest Station Building for the Beginner: We all start somewhere. Things to consider when planning out your contest operating station. Many things to think about are very obvious, some aren't as obvious until they become an issue.
Craig (K9CT) – Contest Operating: Every detail is important. We will cover the basics and the terms used by contesters to get you up to speed.
Tim (K9WX) – FT8/FT4 The Newest Contest Modes: FT8 and FT4 have become mainstays of DXing and everyday operating, and are starting to gain traction as contesting modes. This presentation will include an overview of the status of these modes in contesting and include tips on how to use them effectively when contesting.
Anthony (AB9YC) – Contest Scoring: Score is all we have to show for a contesting effort. In order to have the best possible showing for a contest effort, we need to understand where the score comes from so we can make the best decisions during the contest. Understanding how scoring supports good goal selection.
Panel Discussion: The presenters will all return to discuss general contesting topics and will also take questions from the attendees.