The DX and Contest Universities run concurrently on the Friday prior to the W9DXCC convention. You are not limited to attending one course, and may switch throughout the day to observe the programs of your choosing.
Attendees to both the DX and Contest Universities will be provided with morning coffee and a pizza luncheon.

DX-U is sponsored by the NIDXA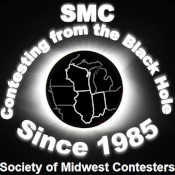 Contest-U is sponsored by the SMC
7:30 AM Registration
8:30 AM Introduction (Ed Schumacher (WA9GQK))
9:00 AM Understanding Propagation in Preparation for Cycle 25 by Carl Leutzelschwab (K9LA)
10:00 AM First Tower, Lessons Learned by John McCormick (K9KE)
11:00 AM Lightning Protection for the Radio Amateur by Lloyd Berg (N9LB) [with 50 years experience in broadcast engineering].
1:00 PM DXCC and FT8 by Anthony Willard (AB9YC)
2:00 PM Operating Procedures and Etiquette for DXers by Bernie McClenny (W3UR) [editor/publisher of The Daily DX and The Weekly DX, and also writes the How's DX column in QST].
3:10 PM Ground Screens as a Replacement for or Addition to radial Systems for Verticals by Rob Sherwood (NC0B)
4:00 PM Conclusion/Q&A (Ed Schumacher (WA9GQK))
7:30 AM Registration
8:30 AM Introduction (Craig Thompson (K9CT))
9:00 AM VHF Contesting by Bob Striegl (K2DRH)
10:00 AM Before the Chair: Setting Your Goals by Anthony Willard (AB9YC)
11:00 AM In the Chair, Operating the Contest by Craig Thompson (K9CT)
1:00 PM Beyond the Chair: Analyzing Your Log by Mike Ricketts (ND9G)
2:00 PM Contest Propagation by Carl Leutzelschwab (K9LA)
3:00 PM RTTY Contesting by Tim Gennett (K9WX)
4:00 PM Conclusion/Q&A (Craig Thompson (K9CT))