The DX and Contest Universities run concurrently on the Friday prior to the W9DXCC convention. You are not limited to attending one course, and may switch throughout the day to observe the programs of your choosing.
Attendees to both the DX and Contest Universities will be provided with morning coffee and a pizza luncheon.

DX-U is sponsored by the NIDXA
Contest-U is sponsored by the SMC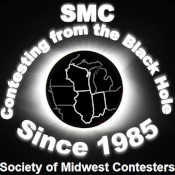 Glenn (KE4KY) – The Role of the DX-pedition Pilot: This is your chance to find out what pilots do to support DXpeditions. Glenn has been on both the DXpedition side and the pilot side and can give us good insight about how it all works. The people who volunteer for this thankless job make DXing more fun for all of us.
Glen (W0GJ) / Craig (K9CT) – DXpedition Roundtable Q&A: A open question and answer session where the audience will guide the session with their questions.
Paula (K9IR) – Everything you wanted to know about LotW but were afraid to ask: This presentation will introduce you to Logbook of the World (LoTW), give you step by step directions for how to get started, and explain how to handle several typical scenarios when using LoTW.
Gene (K5GS) – Busting the pileup: Observations from the other side of the pileup related to questions asked from new and experienced DXers alike.
Bob (W5OV) – The history and likely future of the DXCC award program: Bob will review the history of the DXCC program as well as what the future holds for DXCC. He will also discuss what's happening with LoTW and he will have a Q&A for DXCC topics.
John (K9EL) – Remote Station Design- A Case Study: Being able to remotely operate your station is great tool to have in your DXing toolbox. In this presentation John will share his extensive experience with remote operation of his home station.
Tim (K9WX) – FT8/FT4 The Newest Contest Modes: FT8 and FT4 have become mainstays of DXing and everyday operating, and are starting to gain traction as contesting modes. This presentation will include an overview of the status of these modes in contesting and include tips on how to use them effectively when contesting.
Mike (W9MR) – Contest Station Building for the Beginner: We all start somewhere. Things to consider when planning your contest operating station. Many things to think about are very obvious, some aren't as obvious until they become an issue.
Craig (K9CT) – Contest Operating: Every detail is important. We will cover the basics and the terms used by contesters to get you up to speed.
Anthony (AB9YC) – Assisted Operation: an introduction to operating assisted in a contest. Learn the reasons for operating assisted, explore the benefits of knowing where the contacts are, and how to leverage that information.
Bob (K2DRH) – VHF Contesting 101: The basics of operating in a VHF contest. From the station, to operating practices, and digital modes.
Panel Discussion – The presenters of the day return to answer your questions.
The family of K9HMB has made a generous contribution to Contest University at W9DXCC from Frank's estate.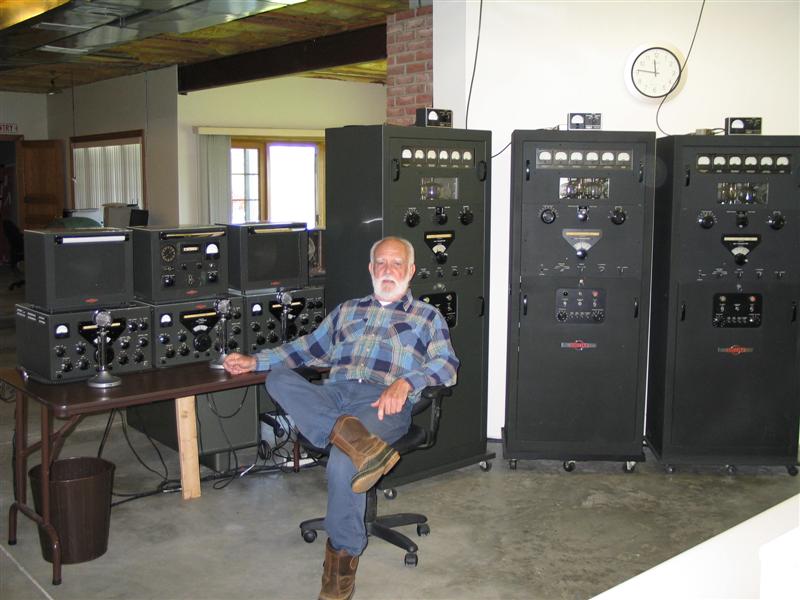 "Come prepared to compete and never lose sight of that." – K9GS's Golden Rule of Contest Weekends at Mt. Frank
Frank D. Miller was a lifelong ham radio aficionado. He held his call sign, K9HMB, for over 60 years until his passing in 2020. While he amassed endless contacts around the world, and numerous awards, K9HMB is known for his contesting prowess. He would meticulously prepare his vast and varied equipment, and generously open his home for work days, field days, and contest weekends. Not surprisingly, fellow hams turned close friends over the years and his home became their ham radio mecca too. His station, affectionately called Mt. Frank, which he built specifically on one of the highest points in Northern Illinois to benefit his passion, was also the home of K9NS and the Mt Frank Contesters. K9HMB's dedication to his craft is legendary amongst his friends. Having once asked why he liked contest weekends at Frank's house, K9RS said "The stuff always works." K9HMB put in the effort so he and his fellow contesters could succeed. K9HMB's family is honored to sponsor CTU in Frank's name, and wish you all the best in your contesting endeavors.