The DX and Contest Universities run concurrently on the Friday prior to the W9DXCC convention. You are not limited to attending one course, and may switch throughout the day to observe the programs of your choosing.
Attendees to both the DX and Contest Universities will be provided with morning coffee and a pizza luncheon.

DX-U is sponsored by the NIDXA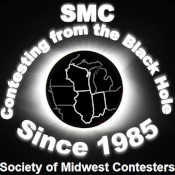 Contest-U is sponsored by the SMC
Schedules for 2021 have not yet been determined.