Advance registration is closed for the 2023 W9DXCC convention.
Online registration will remain open until 6:00 PM CDT, Monday, September 12th, 2021, or until venue capacity is reached. Walk-in registrations will be welcome, pending capacity. Walk-in registration fee will be $60 for the Saturday convention. Electronic payments will not be accepted for walk-in registrations. We will do our best to accommodate walk-ins, but cannot guarantee availability for any of the events. We highly encourage advance registration.
If you wish to pay by check, please complete the online form below and mail payment. Payment must be received by Monday, September 5th.
Checks payable to W9DXCC

Paul Defelice
145 B Terrace Ct.
Somonauk, IL 60552

Please indicate your call in the memo line
Events
Contest University and DX University ($45) will be held on Friday, September 16th. Both tracks run concurrently for the full day. You are free to go between either track at your choosing, however we do ask to identify your primary interest during registration.
W9DXCC Convention ($55 advance registration / $60 walk-in) will be held on Saturday, September 17th. A full day of programs, vendor exhibits, card checking, and socializing
The banquet will be held Saturday evening following the convention. An excellent dinner, conversation, and keynote speaker will be on tap. Please feel free to register your spouse, or significant other, as a guest if they wish to join you for the banquet only.
Banquet Dinner Choices
All dinners served with house salad, roasted red bliss potatoes, seasonal vegetable, dinner rolls and butter. Dessert, coffee, iced tea or hot tea included.
DXpedition Funding Raffle
You may choose to purchase ticket the raffle with your registration. Tickets are $5 each. All funds raised go directly to the funding of DXpeditions.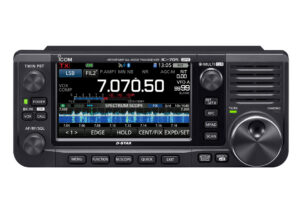 If you are registering guests, all raffle tickets are listed with the primary registrant. You may redistribute your tickets following check-in.
Registration Form
Note: If you need to make changes to an existing registration, please do not complete a new registration form, please contact us directly.
Cancellations
Should you decide to cancel your registration. W9DXCC will refund your registration if you cancel prior to end of day on September 12th, 2022. Cancellations received after September 12th, will not receive a refund of registration fees.
Please use the contact form to request cancellation.
Please refer to the Chicago Marriott – Naperville regarding the cancellation policy of hotel rooms.